The program highlighted here was the collaborate effort of several partners who were invested in creating and providing the initial STAY UA innovative Firehouse Service Coordination Program. Without the full commitment of each of these partners, we believe the program would not have been successful.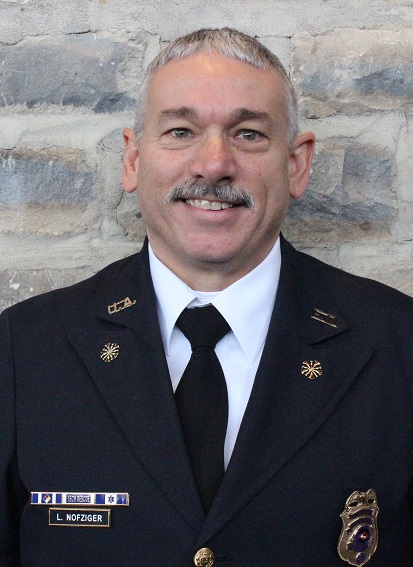 Chief Lyn Nofziger, Upper Arlington Fire Division
The City of Upper Arlington is primarily a residential community of approximately 34,000 residents, with 17% of the residents aged 65 and older as of the 2010 U.S. Census. The City covers 9.67 square miles and is conveniently located as a first-ring suburb of Columbus, Ohio in Central Ohio. Upper Arlington is run under the Council/Manager form of government, combining the political leadership of elected officials with an appointed manager. City leadership has supported the STAY UA Firehouse Service Coordination Program since 2008.

Web Site: http://www.uaoh.net




Dan Fagan, Vice President, Home and Community Based Services, National Church Residences
National Church Residences Home & Community Services (NCR) is focused on home and community services that allow older adults and the disabled to successfully age in place. Their mission is to provide quality, affordable independent housing while supporting the housing needs of their residents and delivering additional supportive health care services. NCR has 330 residences across 28 states and Puerto Rico.

Web Site: http://www.nationalchurchresidences.org




The American Association of Service Coordinators (AASC)
is a national association dedicated to advancing the interests of the service coordinator profession and providing guidance and professional standards to its members. AASC helps their members serve individuals, families, older adults and persons with disabilities in housing situations through leadership, education, training, networking, advocacy and other member services. As of 2013 there are more than 3,200 members, including service coordinators, public housing authority staff, quality assurance personnel, family service coordinators, housing owners and managers, area agency on aging staff, and managed care organizations.
Web Site: http://servicecoordinator.org

Linda Mauger, Director (retired), The OSU Office of Geriatrics and Interprofessional Aging Studies and former Upper Arlington City Council Member
The Director (former) of The Ohio State University Office of Geriatrics and Interprofessional Aging Studies held an elected position in the City of Upper Arlington at the inception of the STAY UA program. The convergence of these two positions and subsequent development of the STAY UA program met the overall mission of the Office of Geriatrics and Interprofessional Aging Studies, which is to foster through teaching, research and consultation the cost effective delivery of high quality health and social services to meet the needs of society's older citizens.

Web Site: https://aging.osu.edu



The information provided on this website is intended to assist you in the establishment of a Firehouse Service Coordination Program in your City. Although each replicated program will differ based on location, demographics, and needs, this information offers broad insight into program development and implementation that we hope will be helpful to your replication initiative.