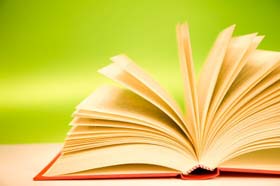 The references below have been useful in research initiatives related to the Firehouse Service Coordination Program. We hope that you too find these resources beneficial as you begin your own Firehouse Service Coordination Program.
References
1. U.S. Administration on Aging. (2014).
A profile of older Americans: 2014
.
2. AARP (2000).
Fixing to stay
.
The American Association of Retired Persons (AARP) conducted a national survey on current housing in the United States, exploring how residents get around their home, what home modification they have, and other issues related to housing. This report provides detailed findings of the survey.

3. Crary, D. (11/20/2011). Aging in place: Most seniors want to stay put.

NBC news reports on issues of aging in place, reviewing why people want to stay in their own homes and highlighting how this may be possible for many older adults through federal, local, community and other programs.

4. Dubuc, N., Bonin, L., Tourigny, A., Mathieu, L., Couturier, Y., Tousignant, M., Corbin C., et al., (2013). Development of integrated care pathways: toward a care management system to meet the needs of frail and disabled community-dwelling older people. International Journal of Integrated Care, 13(17), 1-8.

This journal article reviews the authors' processes for developing an "Integrated Care Pathway (ICP) that helps standardize the home care and services provided to older adults.

5. Federal Interagency Forum on Aging Related Statistics. (2012). Older Americans 2012: Key indicators of well-being. Washington, DC: US Government Printing Office.

6. Gaugler, J. E., Kane, R. L., Kane, R. A. & Newcomer, R. (2005). Early community-based service utilization and its effects on institutionalization in dementia caregiving. The Gerontologist, 45(2), 177-185.

7. Golden, A.G., Tewary, S., Dang, S., & Roos, B.A. (2010). Care management's challenges and opportunities to reduce the rapid re-hospitalization of frail community-dwelling older adults. The Gerontologist, 50(4), 451-458.

8. Lave, J. (2009, March). Financing long-term care: A future challenge. Presentation at Long-Term Care Solutions Conference Presentation, Harrisburg, PA.

9. Marek K.D. & Rantz M.J. (2000). Aging in place: a new model of long-term care. Nursing Administration Quarterly, 24, 1-11.

10. McNickle, L. (2007). Service coordinators: An essential link for seniors to age in place. Journal of Housing & Community Development, 61, 40-47.

11. Mollica, R. (2003). Coordinating services across the continuum of health, housing, and supportive services. Journal of Aging & Health, 15(1), 165-188.

12. National Association of Aging (2011). Maturing of America: Communities moving forward for an aging population.

13. Pynoos, J., Liebig, P., Alley, D., & Nishita, C.M. (2004). Homes of choice: Towards more effective linkages between housing and services. Journal of Housing for the Elderly, 18(3/4), 5-49.

14. Rantz, M.J., Phillips, L., Aud, M., Popejoy, L., Marek, K.D., Hicks, L.L., Zaniletti, et al., (2010). Evaluation of aging in place model with home care services and registered nurse care coordination in senior housing. Nursing Outlook, 59, 37-46.

15. Rinehart, B.H. (2002). Senior housing, Journal of Gerontological Social Work, 39(3), 57-75.

16. Sheehan, N.W. & Guzzardo, M.T. (2008). Resident service coordinators: Roles and challenges in senior housing. Journal of Housing for the Elderly, 22(3), 240-262.