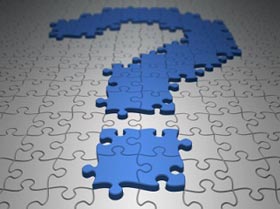 Question 1:
Can we print any information we need from the Firehouse Service Coordination website such as the Implementation Guidelines, forms, and/or other information on the website?
Answer:
Once you have registered, you may print the contents of this website for use in replicating the program in your location. The Firehouse Service Coordination Program website and all materials on the website are copyrighted by the City of Upper Arlington, National Church Residences, the Ohio State University Office of Geriatrics and Gerontology and the American Association of Service Coordinators. No portion of the website may be reproduced, distributed, or transmitted in any form or by any means without registration as required through this website.
Question 2:
Could we receive a printed Replication Manual that includes the information and forms contained on this web site?
Answer:
Yes, a printed Replication Manual is available for a charge of $100.00, which covers materials, copies, shipping and staff time necessary to create the document. Please e-mail Michelle Myers at michelle.myers@osumc.edu, or 614-293-4815, to indicate your interest. Delivery of the Replication Manual(s) takes approximately 2-3 weeks.
Question 3:
Where can I find training for service coordinators?
Answer: The
American Association of Service Coordinators
in conjunction with The Ohio State University
Office of Geriatrics and Gerontology
have developed the Professional Service Coordinator Certificate Program, an on-line distance education program specifically geared toward the service coordinator profession. To find out more about this program, go to
http://aasc.osu.edu
.