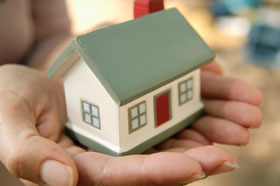 The
Centers for Disease Control and Prevention
defines aging in place as . . .
". . . the ability to live in one's own home and community safely, independently, and comfortably, regardless of age, income, or ability level."

The ability to age in place is also relevant because older adults, or any person of any age, identify themselves by where they live. This sense of identity relates to the independence and autonomy one feels in one's own home, the relationships one builds within their family, friends and social connections, their neighborhood, and their role in their home and community. Thus the community is an extension of the home, especially if this community has an "age-friendly" infrastructure supportive of the aging adult, such as a Firehouse Service Coordination Program.
The Aging Population
"A Picture is Worth a Thousand Words"
We cannot ignore the aging of our society as the demographic information so poignantly illustrates. In fact, in the very near future people from all walks of life, many inexperienced and/or untrained in the field of aging, will be called upon to care for our older adults as the needs of the aging population exceed our currently available resources. These challenges are particularly true for the family caregivers who are called upon to provide the majority of care for their loved ones.
In 1900 there were 3.1 million Americans 65 years or older....in 2012 there were 41.4 million....
and in 2050 there will be 88.5 million.

As an illustration
, spend a moment learning about the demands of caregiving associated with just one chronic disease -- Alzheimer's disease -- by
watching a short video created by the Alzheimer's Association
that describes Alzheimer's disease facts and figures. The majority of those with Alzheimer's disease live in our communities, as do their caregivers. This is just one disease-related example.
_________________

The following resources are offered to provide additional insight on the need to support aging in place for the older population. Although some of these were authored a few years ago, they offer foundational information that continues to be relevant as we plan for our aging population.
A Quiet Crisis is Looming for America's Seniors, Commission on Affordable Housing and Health Facility Needs for Seniors in the 21st Century, Final Report to Congress, June 28, 2002.

U.S. Department of Housing and Urban Development. Community-Centered Solutions for Aging in Place. Evidence Matters. 2013.

Care Management's Challenges and Opportunities to Reduce the Rapid Rehospitalization of Frail Community-Dwelling Older Adults, Golden, A., Tewary, S., Dang, S., Roos, B., The Gerontologist, Vol. 50, No. 4, 2010.

Genworth Financial, Inc. Long Term Care Costs Across the United States. Accessed August 28, 2015.

Older Adults with Hoarding Behaviour Aging in Place: Looking to a Collaborative Community-Based Planning Approach for Solutions, Whitfield, K., Daniels, J., Flesaker, K., Simmons, D., Journal of Aging Research, Vol. 2012.

The Firehouse Service Coordination Program is an innovative way to address the needs of our older population in a local and caring manner.