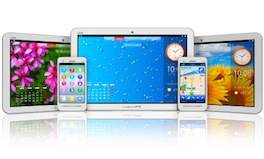 Below is a brief list of national and governmental organizations that provide useful resources, information, assistance and policy initiatives (and in some cases funding) on behalf of our aging population and the people who care for this population. Contact information and web site addresses are included with each.

Please note that we purposely limit the links provided however, if you have a resource that you think would be particularly useful here, submit a resource request.


Use these links to navigate through the aging resources provided below.
Administration on Aging (AoA)
330 Independence Avenue, SW
Washington, DC 20201
Tel: (202) 619-7501
Fax: (202) 260-1012
E-mail: aoainfo@aoa.gov
Website:http://aoa.acl.gov/
The mission of AoA is to develop a comprehensive, coordinated and cost-effective system of home and community-based services that helps elderly individuals maintain their health and independence in their homes and communities.
Back To Top
American Association of Retired Persons (AARP)
601 E Street, NW
Washington DC 20049
Tel: (888) 687-2277
E-mail:
member@aarp.org
Website:
http://www.aarp.org/
The AARP is "a nonprofit, nonpartisan organization that helps people 50 and over improve the quality of their lives." Their website offers a multitude of information for older adults. The AARP Foundation also offers funding opportunities.
Back To Top
American Association of Service Coordinators (AASC)
P.O. Box 1178
Powell, OH 43065
Tel: (614) 848-5958
Fax: 614-848-5954
E-mail:
info@servicecoordinator.org
Website:
http://www.servicecoordinator.org/
AASC is dedicated to informing, educating, and providing resources and guidance to service coordinators across the nation. They also offer an electronic documentation program for service coordinators.
Back To Top
Commonwealth Fund
1 East 75th Street
New York, NY 10021
Tel: (212) 606-3800
Fax: (212) 606-3500
E-mail:
info@cmwf.org
Website:
http://www.commonwealthfund.org/
The mission of the Commonwealth Fund is "to promote a high performing health care system that achieves better access, improved quality, and greater efficiency, particularly for society's most vulnerable, including low-income people, the uninsured, minority Americans, young children, and elderly adults." The website has news, maps, data, information for educators, and information on funding.
Back To Top
Donald W. Reynolds Foundation
1701 Village Center Circle
Las Vegas, NV 89134
Tel: (702) 804-6000
Fax: (702) 804-6099
E-mail:
GeneralQuestions@dwrf.org
Website
:
http://www.dwreynolds.org
The Reynolds Foundation is dedicated to filling unmet needs and gaining immediate transformation impact through their initiative, including improving the quality of life of America's growing elderly population.
Back To Top
Health Resources and Services Administration (HRSA)
U.S. Department of Health and Human Services
Parklawn Building
5600 Fishers Lane
Rockville, MD 20857
Tel: (888) 275-4772
Website:
http://www.hrsa.gov
This Federal agency focuses on improving the health of uninsured, isolated and medically vulnerable persons by achieving health equity through access to quality services, a skilled healthcare workforce and innovative programs.
Back To Top
The Henry J. Kaiser Family Foundation
2400 Sand Hill Road
Menlo Park, CA 94025
Tel: (650) 854-9400
Fax: (650) 854-4800
Website:
http://www.kff.org/
This Foundation produces policy analysis and research in-house, provides free-of-charge news and information, and develops and runs public health information campaigns around the globe.
Back To Top
International Association of Fire Chiefs (IAFC)
4025 Fair Ridge Drive, Suite 300
Fairfax, VA 22033
Tel: (703) 273-0911
Fax: (703) 273-9363
Website:
http://iafc.org/
The IAFC represents the leadership of firefighters and emergency responders worldwide. They offer information, education, services and representation to current and future emergency service organizations.
Back To Top
National Association of Area Agencies on Aging (N4A)
927 15th Street, NW, 6th Floor
Washington, DC 20005
Tel: (202) 296-8130
Fax: (202) 296-8134
Website:
http://www.n4a.org
The NAAAA's primary mission is to build the capacity of its members to help older persons and persons with disabilities live with dignity and choices in their homes and communities for as long as possible.
Back To Top
The National Council on the Aging, Inc. (NCOA)
409 Third Street, S.W.
Washington, DC 20024
Tel: (202) 479-1200
Fax: (202) 479-0735
E-mail:
info@ncoa.org
Website:
http://www.ncoa.org
Their mission is to improve the lives of older adults by working with nonprofit community agencies, businesses, and the government to help seniors improve their overall health and live independently in the community.
Back To Top
National Institute on Aging (NIA)
Building 31, Room 5C27
31 Center Drive, MSC 2292
Bethesda, MD 20892
Tel: (301) 496-1752
E-mail:
webmaster@nia.nih.gov
Website:
http://www.nia.nih.gov
The NIA main mission is to understand the nature of aging by supporting research in areas that address the disease, conditions, and disabilities that are often associated with older adults. Through this research, they hope to extend the health and well-being of older Americans.
Back To Top
Robert Wood Johnson Foundation
P.O. Box 2316
Route 1 and College Road East
Princeton, NJ 08543-2316
Tel: (877) 843-7953
Website:
http://www.rwjf.org
Robert Wood Johnson Foundation is one of the nation's largest philanthropic foundations devoted to improving health policy and the public's health. They sponsor public health programs, research, and also provide funding through grants.
Back To Top
USA.gov
Website:
http://www.usa.gov
The USA.gov website is the official web portal for the U.S. Government. This is a one-stop-shop website for news, information, funding, government agency information, etc.
Back To Top